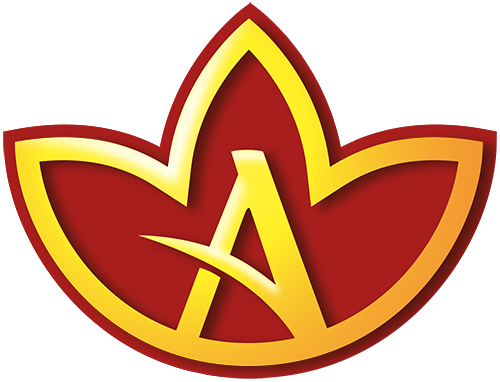 AGGARWAL
OUR MISSION is to bring the best ingredients from around the world to Switzerland. With a wide range of authentic grocery and spices from India, Sri Lanka, Thailand, various countries in Africa and South America we strive to reconnect people with the familiar flavours of their home country.

Find our product groups below:
RICE
With over 20 different varieties and blends from across the world, rice has never been more diverse. From long grain basmati to medium grain; parboiled red rice to idli rice, Aggarwal's remarkable selection of rice can take you on a culinary adventure.
Products available:
BASMATI RICE
BROWN BASMATI RICE
LONG GRAIN BASMATI RICE
PONNI RAW RICE
PONNI BOILED RICE
SURTI KOLAM RICE
IDLI RICE
WADA KOLAM RICE
KRISHNA KOMOD RICE
SONA MASURI RICE
RED RAW RICE
HANDPOUNDED RED BOILED RICE
MUTHU SAMBA RICE
JASMINE RICE
WHITE GLUTINOUS RICE
BLACK GLUTINOUS RICE

DAAL
Pulses come in many different forms and are part of the legume family which are special because they have distinct health benefits.
Products available:
MASOOR DAAL
CHANNA DAAL
TOOR DAAL
YELLOW SPLIT PEAS
MOONG DAAL
MOONG DAAL CHILKA
URID DAAL
URID DAAL CHILKA
GREEN LENTILS
MIXED DAAL
KICHDI MIX
MASOOR WHOLE
MOONG WHOLE
URID WHOLE
URID GOTA
CHICK PEAS
BLACK EYE BEANS
RED KIDNEY BEANS
COW PEAS
KALA CHANA
MOOTH
BLACK BEANS
ROSE COCO BEANS
GREEN PEAS
SOYA BEANS

ATTA / FLOUR
Different kind of flours determine how healthy your bead will be. Bread is an integral part of every other cuisine and what makes a good bread? The types of flou used in it.
Products available:
ARROWROOT FLOUR
CORN FLOUR FINE / COARSE
SEMOLINA FINE/ COARSE
BAJRI FLOUR
JUAR FLOUR
RAAGI FLOUR
SINGHARA FLOUR
MOONG FLOUR
URID FLOUR
RICE FLOUR FINE / COARSE
BESAN (CHICK PEA FLOUR)
MAKKI ATTA
STEAMED WHEAT FLOUR
MAIDA
SABUDANA FLOUR
UPVAS FLOUR
SWAMINARAYAN FLOUR

These terms of service ("Terms", "Agreement") are an agreement between the website ("Website operator", "us", "we" or "our") and you ("User", "you" or "your"). This Agreement sets forth the general terms and conditions of your use of this website and any of its products or services (collectively, "Website" or "Services").
INSTANT MIX
Do you love the taste of authentic dishes but don't have the time to create them from scratch? Look no further than our instant mix products!
PAPAD
A papadum is a thin, crisp, disc shaped food from the Indian subcontinent. They are low in calroies, gluten free and make an ideal snack.
Flavours available:
JEERA, BLACK PEPPER, PLAIN, MADRAS PLAIN, GARLIC, GREEN CHILI, RED CHILI, RICE, PANI PURI, GREEN CHILI & GARLIC
PICKLE
Pickles are a delicious, spicy and tangy condiment which adds a zing to your everyday dishes.
Flavours available:
MANGO, MIXED VEGETABLES, CHILI, LIME, GARLIC, KARELLA, CHILI, MANGO MASALA, BRINJAL
PASTE / CHUTNEY / SAUCE
Our paste, chutney and sauces are bursting with flavour and the perfect accompaniment to make your food extraordinary.
Products available:
Paste
GINGER, GARLIC, GINGER&GARLIC, TAHINI, TIKKA MASALA, VINDALOO, KORMA, ROGAN JOSH, CURRY MILD/HOT, BIRYANI, KASHMIRI MASALA, GARAM MASALA, BALTI, JALFREZI, MADRAS, TIKKA, TANDOORI, MADRAS KEBAB, BUTTER CHICKEN, TIKKA MARINADE
Chutney
MINT, CORIANDER, SAMOSA, BHELPURI, TAMARIND, MANGO SWEET/HOT
Sauce
CHILI & GARLIC, CORIANDER, MINT, GREEN CHILI, TAMARIND, MAGGI SAUCE HOT & SWEET, SCHEZWAN, TAMARIND & DATE
Website may use cookies to personalize and facilitate maximum navigation of the User by this site. The User may configure his / her browser to notify and reject the installation of the cookies sent by us.
TEA
Living for the love of tea? Taste these flavours of chai from the best brands in India.
Black tea brands available:
PG, TAJ MAHAL, TATA, RED LABEL, AGGARWAL PREMIUM
MISCELLANEOUS INDIAN PRODUCTS
In our miscellaneous product range you will find mixed Indian products which you will probaly find in every Indian household.
Products available:
MAGGI NOODLES, INDIAN LAYS CHIPS, CHYWANPRASH, SAFFRON, SARSON KA SAAG IN TIN, JAGGERY WHOLE, JAGGERY POWDER, CASHEWNUTS, MANGO PULP, DESI GHEE, READY TO EAT ROTIS, PHOOL MAKHANA, A VARIETY OF MUKHWAS, VERMICELLI, PHENNY, SABUDANA, KEWDA WATER, ROSE WATER, HORLICKS, BOURNVITA, PANI PURI KIT, ISABGOL, PALM SUGAR, SUJI TOASTE, FAFDA WITH CHUTNEY, CHAT PAPDI, KURKURE, ENO SALT, PUFFED RICE, FLAKE RICE, DALIA, TAMARIND CONCENTRATE, KHAKHRA AND MANY MORE...
MASALA
Spices are a fascinating condiment. Their flavour and aroma add magic to almost every culinary preparation. The spice selection we offer ranges from whole, powder and blended spices.
HALDIRAM
Haldiram's product range includes traditional namkeens, western snacks, Indian traditional sweets, biscuits, ready to eat products and an entire frozen range which includes all kind of Indian breads along with snacks from Samosa, aloo tikki to pakoras and a variety of ready to eat meals. Find over 200 products in our assortment.

SRI LANKA
The Sri lankan food and beverage industry produces a whole range of food items which includes coconut, fresh and processed vegetables and fruits, biscuits, rice, cereals, spice-based products and also natural sweeteners (kitul, coconut, palmyra). A typical Sri Lankan meal would usually comprise a large portion of rice. Therefore, rice is a staple dish in the Sri lankan cuisine and a major product we carry in our Sri lankan assortment.

AFRICA
We offer you a broad range of products used in the African cuisine that have the real African flavours which you know and love.

SOFT DRINK
A delicious range of blended, exotic juice which contain real fruit juice as well as the unique and iconic Indian beverages such as "Thumbs Up", "Limca" and "Fanta".

ALCOHOLIC DRINK
Besides soft drinks we carry different wines from the famous "Sula" vineyard in Nashik as well as Cobra, Kingfisher and Guinness beer. Indian liquors with mango, cardamom, coconut and saunf flavour can also be found here.

COSMETIC
Personal ayurvedic care products created to bring together the gentle touch of nature with the principles of Ayurveda. A wide range of "Dabur" products are avaialbe such as:

HAIR OILS, TOOTHPASTE, SHAMPOOS, CONDIDITIONERS, HAIR MASKS, MEHANDI (HENNA), CHYAWANPRASH AND MANY MORE...
HOUSEHOLD
An Indian kitchen is more than just the "Masala Dabba", it is actually full of unique tools, cookware, serveware and drinkware that makes cooking and enjoying Indian food so much better and easier.

VEGETABLE & FRUIT
Fresh vegetables and fruits from almost every tropical corner of the world are been flown in to Switzerland almost everyday. Find a wide range of Indian, Sri Lankan, Thai, African and south American fresh produce.

SWEETS
Make every occasion special with our traditional Indian sweets. We carry a variety of boxed but also fresh sweets such as Gulab Jamun, Besan, Kaju Katli, Laddoo, Burfee and many more...